Alta Vista Chiropractic & Massage Clinic Reviews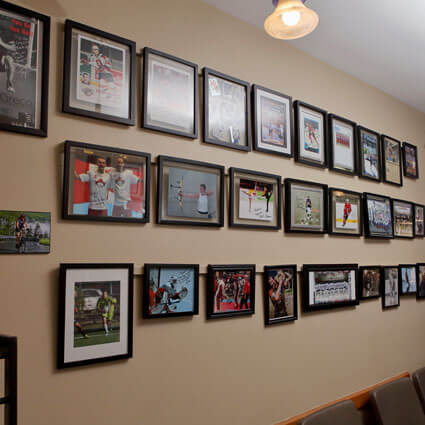 What Our Ottawa Patients Say
At Alta Vista Chiropractic & Massage Clinic we love when patients share with us their feedback and comments after chiropractic care. Please read our patient testimonials below to see what other people have achieved through their tailored treatment plans with us.
Share your stories too! Click here to send us your feedback so that we can help to spread the word about the benefits of natural Alta Vista Chiropractic & Massage Clinic care.
For more information, or to schedule an appointment contact us today.
CONTACT US »


Great Place All Around
What a great place! Dr. Robert Laquerre runs a great business and is super helpful and friendly and really knows his stuff. Can't stress that enough. Recently just had massage by from one of the massage therapists to treat severe tennis elbow in both arms. I haven't been able to pick up anything weighing more than 5 lbs without wincing for the last week and a half. One session working on my forearms and biceps has improved my condition 1000%; only 8 hours later. What a pro!! Can't wait for another session!!
– Lucas O.
I feel so much better!
I've been to the clinic a few times now, and Dr. Robert Laquerre has helped me with many different injuries, and the minute I walk out of his treatment session I feel so much better. Aside from his Chiropractic expertise, he's a genuine guy, very friendly and he remembers his clients by name and the injuries they suffered. Furthermore, all the staff at the clinic are really nice and knowledgeable. Do yourself a favor and if you are in pain go see him. Highly highly recommended! 5 STARS ++++
– Vlad K.
Best People All Around
Awesome place, from the reception all the way to the doctors and specialists; they just have just the best people all around. They have some of the best massage therapist in the city and definitely the BEST Chiropractor I ever had the privilege to see.  Even the assistants are always making sure you are comfortable and have a great treatment. Just super.
Great Job!
– Stephanie C.
Recovered from Injury Faster
Having faced many injuries in Junior A hockey over the years, Dr. Rob Laquerre and team of specialists have always been an played an essential role in my recovery.  The service I've received is always outstanding.  The clinic is so welcoming and they use state of the art equipment and progressive rehabilitation techniques and approaches.
– Hunter R.

Alta Vista Chiropractic & Massage Clinic Reviews | (613) 731-5775