About Us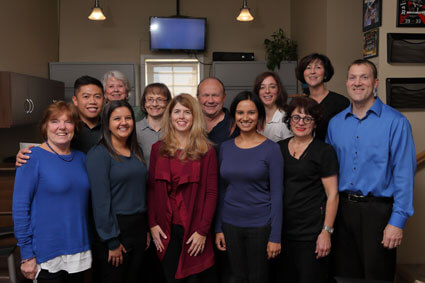 Established in 1967, Alta Vista Chiropractic & Massage Clinic has been alive and serving Ottawa and surrounding areas for over 50 years. Since our beginning, we have been dedicated to providing personalized, quality health care to the people who live and work in our community. Our fully-integrated practice offers a variety of natural healing therapies that lend themselves to complete wellness.
Learn more about us and what we have to offer you!
Sports Specialists
We are passionate about helping athletes of all levels. Throughout the past five decades, we have had the honor of helping a number of elite and professional athletes. Our patients include National Hockey League (NHL) players, Canadian Football League (CFL) players, Ontario Hockey League (OHL) players, Olympians, and top-tier golfers.
If you are not an elite or professional athlete, there is no need to worry. We also care for many recreational athletes. Dr. Thanh Le and his qualified co-workers have the knowledge and tools to help athletic people of all ages and experiences overcome and prevent sports-related injuries.
Healing for A New Beginning
Our mission is to help as many people as we can do what they love. We want to help our community live active, quality lives through a
whole-body approach to care
. With our help, you can prevent illness, discourage disease, and live your best life. Healing for a new beginning is possible with Alta Vista Chiropractic & Massage Clinic on your side.
All Are Welcome
Our lively, friendly practice welcomes new patients both young and old. From teenagers to elderly adults – we invite all to take advantage of our well-rounded approach to care. No matter your current condition or experience with natural therapies, we are here for you.
Say goodbye to pain and discomfort and hello to your ideal way of life. Our skilled staff is ready to get to know you, assess your well-being, and help you achieve higher health. Contact us today!

About Alta Vista Chiropractic & Massage Clinic | (613) 731-5775