Meet the Team
Registered Massage Therapist
Background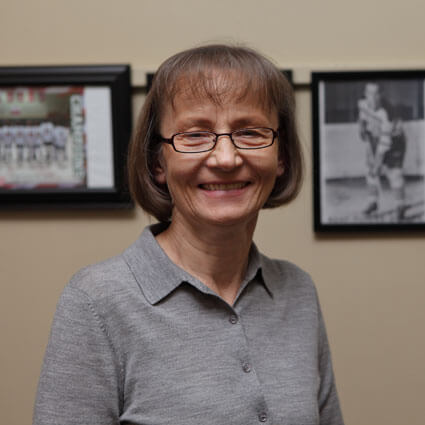 Larysa Bondelevich graduated from Kiné-Concept Institute of Ontario as a Registered Massage Therapist (RMT) with the Canadian Touch Research Centre Award of Outstanding Academic Performance in 2006.
Highlights
Therapeutic Massage
Lymphatic Drainage
Relaxation Massage
Sports Massage
Myofascial Release – M.F.R
Larysa completed all four levels of certification in the Method of Manual Lymph Drainage (MLDTM) from the Dr. Vodder School 2006. Larysa has also obtained training in the Therapeutic Ultrasound and IFC/TENS electrotherapy modalities for treating soft tissue injuries from the National Wellness Institute of Education. Her medical background as a physician gives her additional professional judgement that helps to employ the most effective massage techniques and treatment modalities for injury and post-orthopedic surgery rehabilitation, pain relief, lymphedema and other complex health conditions. Larysa specializes in therapeutic massage and rehabilitation care for accident and sports related injuries, repetitive strain injuries, primary and secondary lymphedema and geriatric massage.
Professional Affiliations
College of Massage Therapists of Ontario
Registered Massage Therapist
Background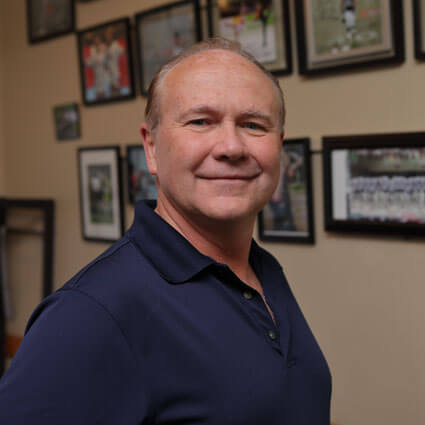 Niels is a Registered Massage Therapist with the College of Massage Therapists of Ontario. He is also educated in the Danish system 'Body Self Development' which specializes in deep tissue massage and joint mobilization. He has a holistic, client-centered approach to massage and believes that the therapist catalyzes the client's self-healing process through intuition, empathy and the use of appropriate techniques.
Highlights
Therapeutic Massage
Relaxation Massage
Sports Massage
Myofascial Release – M.F.R
Niels brings his strong passion for massage therapy, along with the best practices learned through his ongoing training, to provide individualized services for each client.
Professional Affiliations
College of Massage Therapists of Ontario
Graduate Diploma in Massage Therapy
Physiotherapist, M.Sc.
Background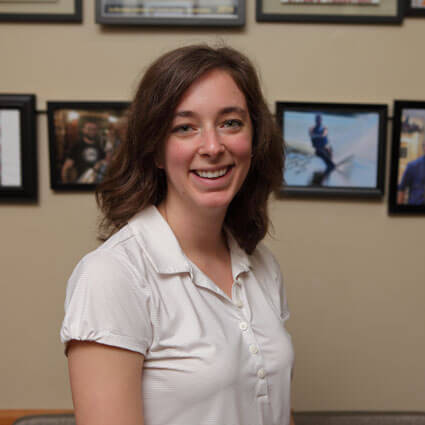 Samantha is bilingual Physiotherapist who is committed to improving the quality of life of all her clients through connection and collaboration. She gets to know her clients' needs and tailors her treatment plans so that her clients are living and performing their best as quickly as possible. Samantha's passion for human movement began as a competitive dancer in the Ottawa dance community. This passion, combined with an in-depth knowledge of human anatomy and physiology lends itself to astute diagnostic skills and effective treatments. Physiotherapy is a perfect fit for Samantha because she enjoys making meaningful connections and educating her clients on the nature of their injuries, which ultimately leads to better outcomes. In her spare time Samantha enjoys outdoor activities, contemporary dance, creative projects, and trying new recipes. Since completing her Masters degree in Physical Therapy, Samantha has taken continuing several continuing education courses which broaden her knowledge base and provide interesting perspective from which to treat. Alta Vista's private treatment rooms lend themselves perfectly to Samantha's treatment style which can bring about so much positive change in clients lives. In a session with Samantha, she will likely treat your injury from many different angles. You will feel comfortable and cared-for. Once some improvements in pain and function have been made, she will help you prevent re-injury and fully enjoy life.
Education And Training Highlights
Masters of Science in Physical Therapy – Queen's University
Honours Bachelor of Science, Major in Biology, Major in English Literature – University of Ottawa – Magna Cum Laude
Pelvic Health Solutions: The Physical Therapy Approach to Female and Male Urinary Incontinence
Pelvic Health Solutions: Female and Male Pelvic Pain
Pelvic Health Solutions: Clinical Skills for Treating Pain
The Female Athlete – My PT Education
Introduction to Dance Medicine and Survey of Dance Injuries – Harkness Centre for Dance Injuries
APTEI: Temporomandibular Joint (TMJ) Management
Professional Affiliations
Ontario College of Physiotherapists
Canadian Physiotherapy Association
Ontario Physiotherapy Association

Alta Vista Chiropractic & Massage Clinic Team | (613) 731-5775